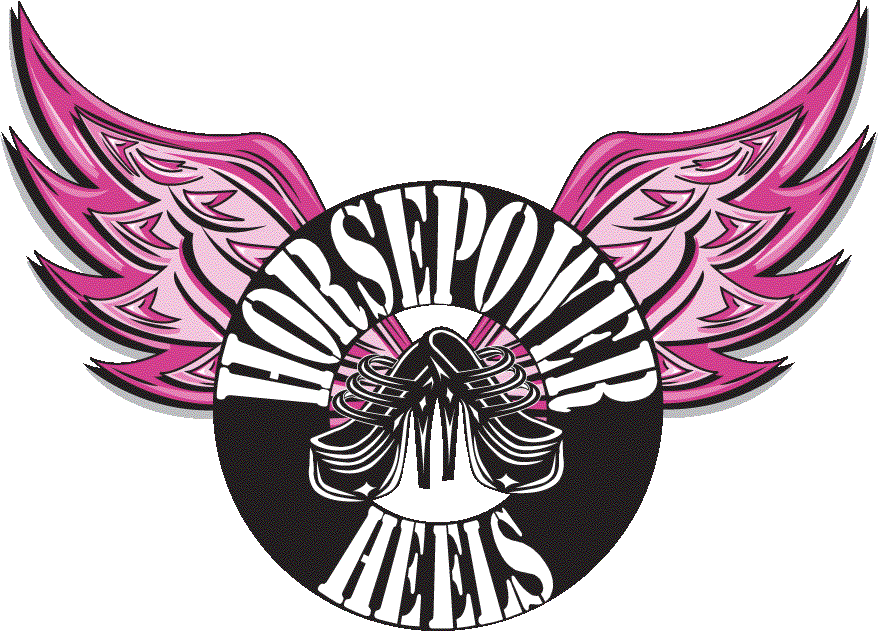 Horsepower & Heels Racing : Blogs
Tired of always trying to fit in and "be one of the boys" to be accepted and respected in drag racing, Erica Ortiz decided she wasn't going to apologize anymore for being unique and feminine, and still wanting to be a fierce competitor. When her racing counterparts showed shock at her dress and heels attire away from the track, she objected, because after all, Who Says Horsepower & Heels don't mix?!? From there an idea was born.
Horsepower & Heels™ Racing began as the team name for Erica Ortiz and her all-female race team, but from there has evolved into a fully supportive women in motorsports trademark. Erica is passionate about helping all women in motorsports, and continues to grow with the goal to lead and inspire other women interested in pursuing their dreams in the male-dominated world of motorsports.
Back then they burned bras, now we BURN RUBBER!
Our mission is to continue to support and promote women in the motorsports world. For all the female racers who are behind the wheel, to ladies in the pits serving as crew members; the business savvy team owners, and the press/marketing ladies who work hard behind the scenes, to ALL women navigating the motorsports world, Horsepower & Heels is dedicated to YOU, female drivers!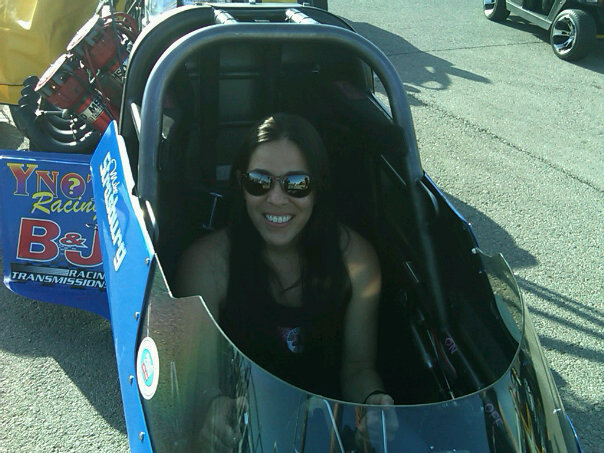 About : Driver: Erica Ortiz
Erica Ortiz is the founder and driver of the all-female pro modified team Horsepower & Heels™ and strong advocate of women in racing. A veteran both behind the wheel and behind a torque wrench, Erica brings over 15 years of experience navigating the male-dominated motor sports arena from the female perspective.
At first glance, none would suspect Erica Ortiz to be a frontrunner in the ultra-competitive world of drag racing. Born and raised in Orlando, FL by her grandparents — a retired Air Force officer and draftsman, and a housewife, Erica was raised in a strict, traditional latin household. Nowhere was it evident where Erica's love for racing and speed developed. The last raised in her grandparents home, none of her family had knowledge of motorsports, and while Erica grew up loving competition,– "anything athletic or sports oriented, even down to academics, I loved the thrill of competition and the adrenaline rush of winning." says Erica. "I was never much of a girlie girl, no matter how hard I tried. It was all just awkward to me, I wanted to be out there playing with the boys, not on the sidelines looking pretty."
Beginning with a stock street car, Erica learned the ropes of drag racing from the grassroots level. She apprenticed under Florida-based Lugo Motorsports learning not only to drive these powerful machines, but also to tune and build them. From there, she graduated to the Drag Radial category of racing during 2002-2004, holding many records as the first female to break the 8 second and 175mph barriers, as well as finishing #2 for the 2003 FFW Drag Radial championship.
In 2005, Erica made the move to the PRO ranks, with the start of her 1988 Twin Turbocharged Thunderbird Pro 5.0 entry. She continued to break barriers, becoming the first woman in the 6 second zone in FFW competition, and the first woman in FFW history to lay claim to the 200 mph club, before finishing her rookie PRO season in the #2 position for the 2006 FFW Pro Championship. Even more noteworthy, this feat was accomplished with less than a quarter of the budget of her fellow competitors, running antiquated equipment.
With the new found success, Erica set off in 2007 to build a newer, more competitive race operation. She upgraded the old Thunderbird chassis to a new 2007 Mustang body in white, and upgraded her engine program to more durable components. Unfortunately, midway through this conversion process, economic downturn slowed this project to a near halt for Erica. Racing was sidelined so that Erica could turn her focus on strengthening her career and starting a family.
Her passion and fire for the sport never faded, and with her career as Marketing Director solid, she is ready to make a COMEBACK! Bringing her unparalleled drive and talent back to the forefront of Horsepower & Heels Racing, Erica looks to prove that she still has what it takes to achieve her ultimate dream: to become a full-time NHRA Professional racer.
STATS
Birthday: March 27
Ethnicity: Puerto Rican/Cuban
Born: Orlando, FL
Residence: Tampa, FL
Offspring: Benicio Zane, Age 2
Occupation: Marketing Communications Manager
Education: General Business Administration, Troy State University
Hobbies: Contributing Writer, Women in Motorsports Column, Examiner.com; Fitness/Weightlifting; Roller Derby
Contact Horsepower & Heels
Website
|
Facebook
|
Instagram
|
Instagram
|
LinkedIn
Sources :
Horsepower & Heels Logo
|
About Horsepower & Heels
|
Ortiz Photo
|
Ortiz Article