"I'm an ambitious person. I never consider myself in competition with anyone, and I'm not saying that from an arrogant standpoint, it's just that my journey started so, so long ago, and I'm still on it and I won't stand still."
Birth Name : Idrissa Akuna Elba
Born : 6 September 1972 (age 42)
Origin : Hackney, London, England
Occupations : Actor, DJ
Years active : 1994–present
Idris Elba is an English television, theatre, and film actor.
An only child, he was born and raised in Hackney, London. His father, Winston, is from Sierra Leone and worked at a Ford car factory. His mother, Eve, is from Ghana and did clerical work.
Idris went to school in Canning Town, where he first became involved in acting. He gained a place in the National Youth Music Theatre - thanks to a £1,500 Prince's Trust grant.
He began auditioning for television parts in his early twenties. He has starred in both British and American productions. One of his first acting roles was in the UK soap opera Family Affairs (1997). His breakthrough role came when he landed a starring role on the U.S. TV show The Wire (2002).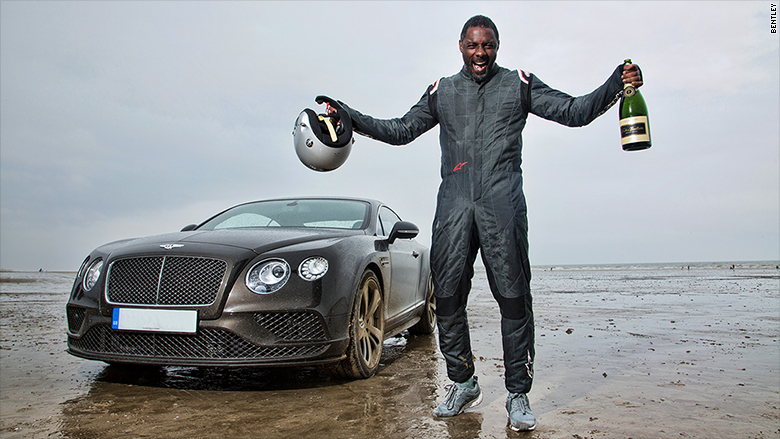 Car : Bentley EXP 10 Speed 6 Concept
In This very car, Elba recieved the honor of breaking the Bentley land speed record.
Contact Idris Elba
Facebook
|
Twitter
|
Google+
Contact Bentley
Website
|
Facebook
|
Twitter
|
YouTube
Sources
:
Elba Photo
|
Bentley EXP 10 Speed 6 Photo
|
Elba Article