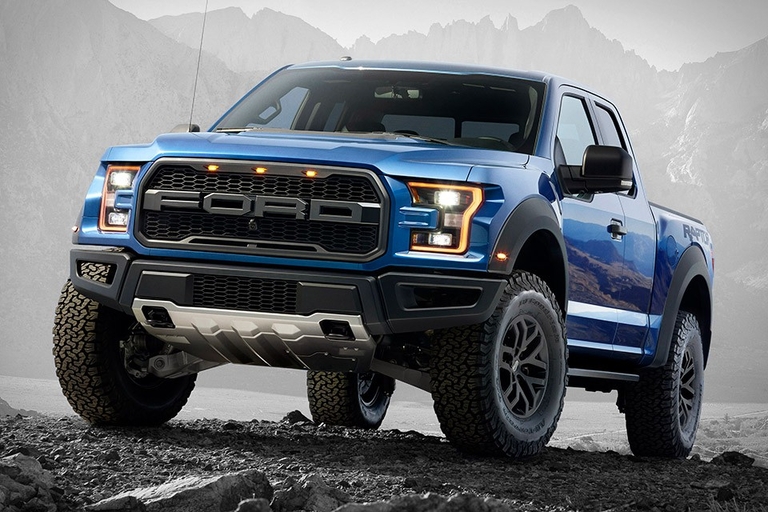 Ford F-150 SVT Raptor Shelby Baja 700 : Current Models
Shelby is known for taking Ford's factory models to the next level, but what they did with the Ford F-150 SVT Raptor Shelby Baja 700 is just mind boggling.
First off, let's state the obvious; the Ford F-150 SVT Raptor in factory form is pretty damn impressive. But when you add a 2.9 liter Whipple supercharger to the mix, you've got a real monster. Along with some supporting mods (bigger throttle bodies, injectors, Borla exhaust), Shelby was able to squeeze 700-horsepower out of this bad boy (hence the Baja 700 moniker). Shelby didn't just stop under the hood though. They sourced Rogue Racing for an off-road ready suspension kit, custom front and rear bumper, and a set of 18-inch wheels on all four corners. The Baja 700 will be limited to just 50 units, and will sell for $45,000.
Contact Ford
Website
|
Facebook
|
Twitter
|
Flickr
|
YouTube
|
Google+
Contact HiConsumption
Website
|
Facebook
|
Twitter
|
Google+
|
Pinterest
|
Subscribe
Sources
:
SVT Raptor Shelby Baja 700 Photo
|
SVT Raptor Shelby Baja 700 Article