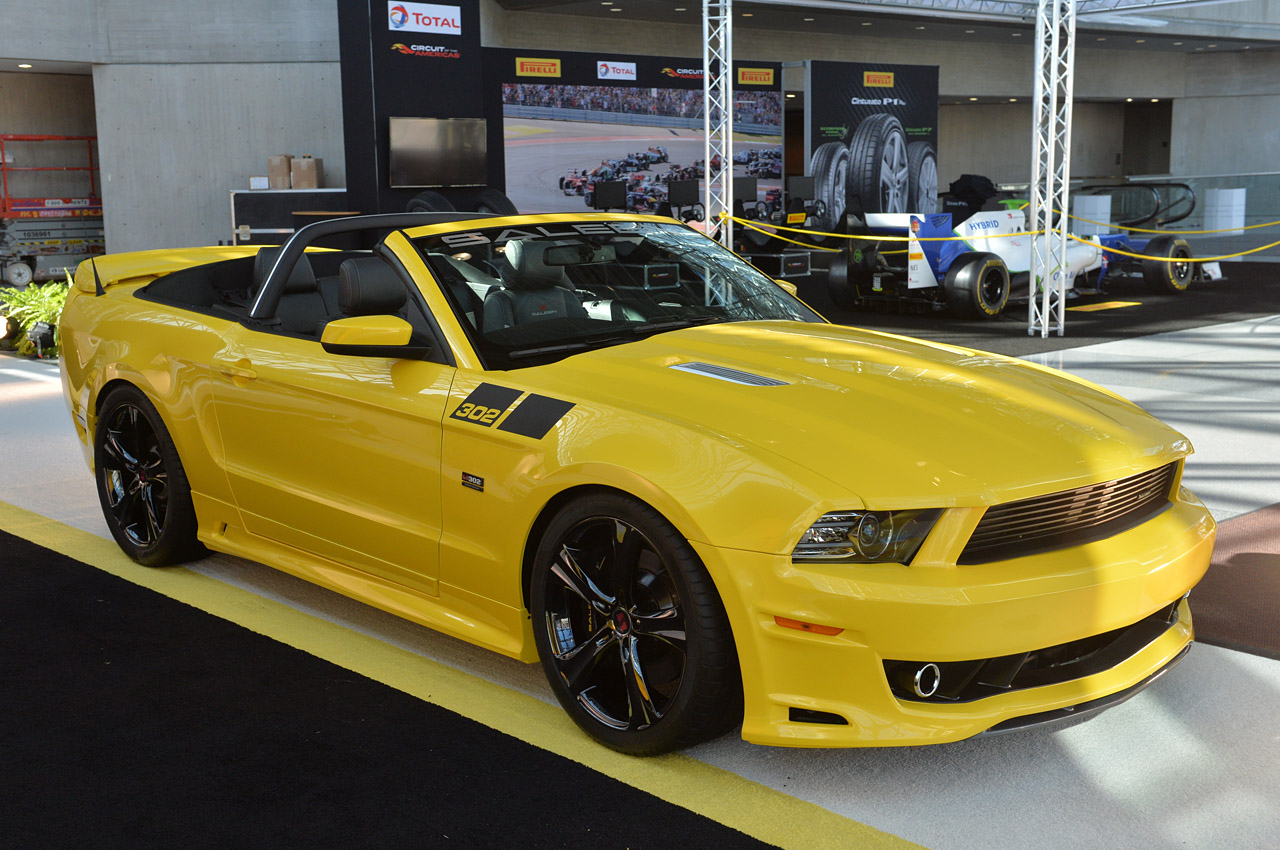 Saleen Mustang 302 Black Label Mustang : Concept Cars
Since 1983, the Saleen Mustang has become synonymous with the brand, the Man (Founder Steve Saleen) and the Racing Heritage that embodies our vehicles. Custom styling, and high-performance handling are only a few ingredients that embody our show-stopping, high-performance supercars that enthusiasts eagerly search for in a Saleen creation. Utilizing a 302 cubic inch V8 engine this pony produces a Saleen Supercharged 625HP giving this model incredible power for an incredible value.
In addition to increased horsepower, each Saleen vehicle also receives a myriad of additional upgrades including Aerodynamics and Aesthetics, braking, and Saleen specific suspension components that all work together balancing out the "Speed, Science and Style" trifecta that is embedded in each Saleen vehicle produced. Handling on the S302 Black Label model is maintained by the Saleen S4 specific-rate springs, S4 shocks & struts, swaybars and bushings creating a complete suspension system; with ground control managed by the Saleen styled 20" wheels and Z rated tires. Aerodynamics and Aesthetics on the 302 Black Label include a rear valance redesign which incorporates a S302 specific package consisting of a front & rear fascia, groundforce sideskirts, high downforce wing and front and rear splitter/ diffuser package.
As part of the Saleen manufacturing process, each vehicle is cataloged and serialized with its own unique Saleen VIN, a process that lends itself to the collectability and high resale values that Saleen vehicle have been known for over the past 30 years. Simply put, the S302 Black Label is our most advanced Mustang produced to date.
With over 30 years of racing and supercharger experience, Saleen engineers utilize the most advanced components in the industry to create the ultimate system for performance enthusiasts. Our patented and innovative Saleen Supercharger system is standard on the S302 Yellow and Black Label models.
The current Saleen Supercharger is the eighth generation supercharger system to grace the engine bay of a Saleen vehicle. Using the expertise and experience we learned from the earliest bolt-on centrifugal systems, through the simple roots-type air pumps and into a twin screw compressor, the eighth generation Saleen Supercharger surpasses them all. Determined to continually improve our design team designated this system for its focus on optimization, efficiency and reliability. This innovative system is the most refined, reliable and optimized system available for a Saleen vehicle.
Contact Saleen Lifestle Performance
Website
|
Facebook
|
Twitter
|
Google+
|
Instagram
Sources
:
302 Black Label Photo
|
302 Black Label Article