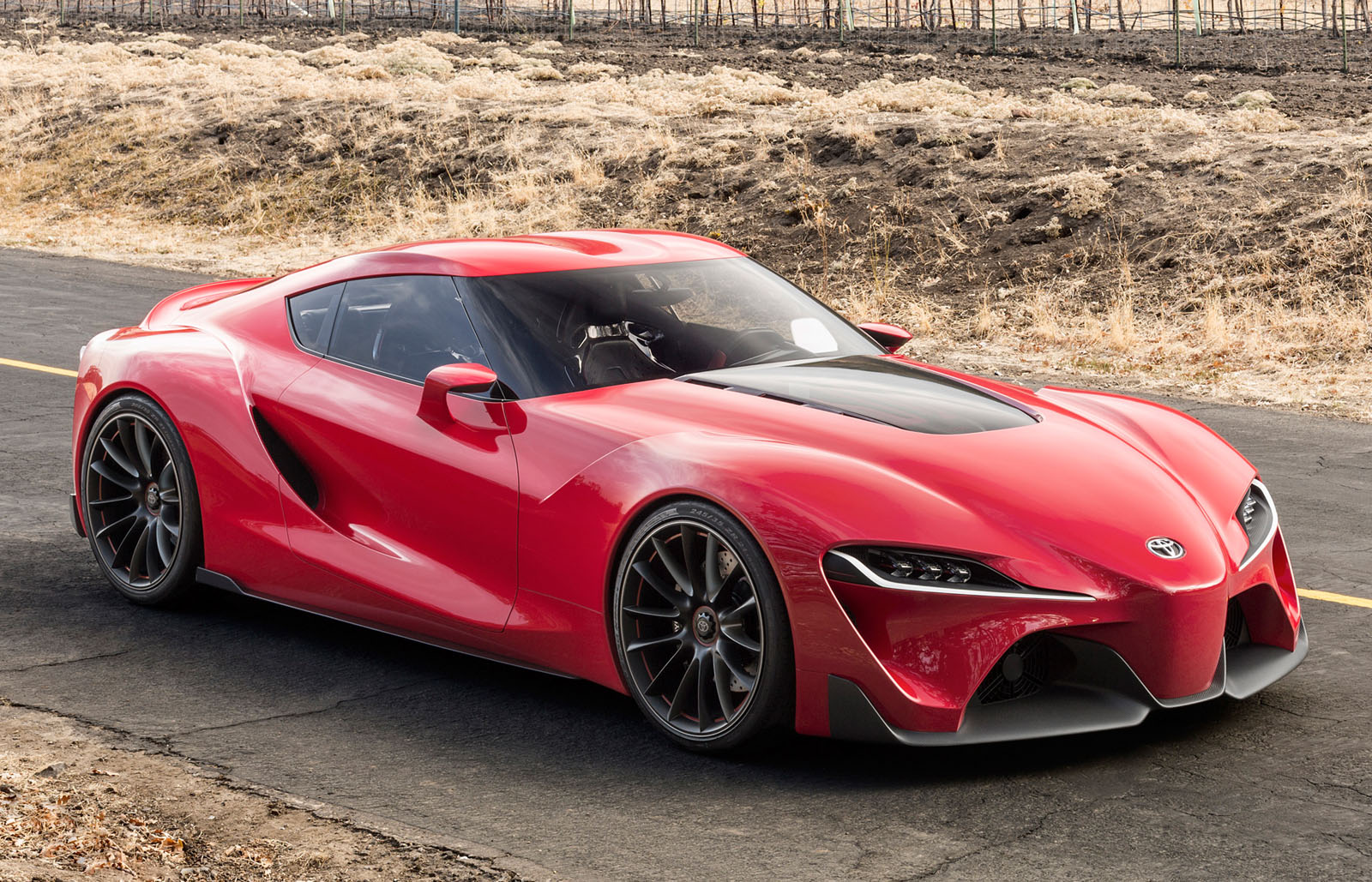 New Supra To Skip Hybrid? : News
For years, almost all of the talk about the Toyota FT-1 concept becoming a resurrected Supra envisioned a hybrid under the hood. And then the latest take on Future Toyota 1 showed up at the 2014 Detroit Auto Show and - although Toyota wouldn't say a word about any engine at all - horizons began to expand. Imaginary fancies were aided by the news that Toyota had partnered with BMW to develop a sports car on the next-generation BMW Z4 platform, which would necessarily mean an engine bay designed to accept an old-fashioned hunk of gas-burning iron-working solo.
Car and Driver now turns the whole thing around, reporting that there will be an inline-six with forced induction provided by BMW under the hood. What about that hybrid, though? The report states, "there's currently no indication that the Silk Road cars will offer hybrid options" - 'Silk Road' being the codename for the jointly-developed vehicles. CD makes a point to note that said tidbit came from Germany, not Japan. However, designers at Toyota's Calty studio did tell Automotive News last year that they designed the body with an inline-six in mind, a nod to the Supra's history.
Hybrid rumors aren't dead yet, though - remember, we were hearing about all-wheel drive and supercapacitors in May 2014. The coupe is predicted to be a 2018 model, making its appearance sometime in 2017, and be "about 10 percent" smaller than the FT-1 concept.
Contact Toyota
Website
|
Twitter
|
Facebook
|
YouTube
|
Google+
Contact Autoblog
Website
|
Facebook
|
Twitter
Google+
Sources
:
FT-1 Photo
|
FT-1 Article