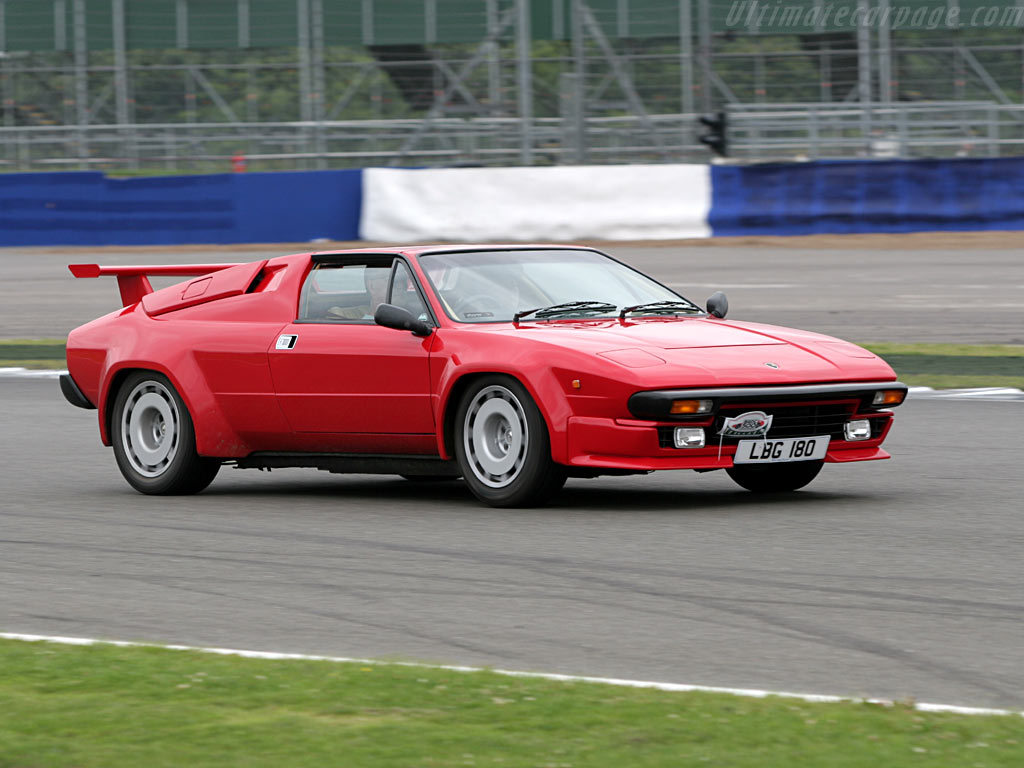 1988 Lamborghini Jalpa : Classic Cars
The final attempt at creating an entry level Lamborghini with a V8 engine was the Jalpa (pronounced 'yawl-pa) another name given in true Lamborghini tradition, taken from a famous breed of fighting bulls, just like the Miura model name all those years ago.
This new V8 model was based on the original Urraco, just like the Silhouette a few years earlier, but the Jalpa was more a successor to the Silhouette in concept due to the similar open top, targa style roof configuration of one large removable panel above the driver and passenger.
By the time the Jalpa was ready to be shown to the public, Ferruccio already sold his shares of the Raging Bull company, it was now called Nuovo Automobili Lamborghini SpA and at this time a lot of fresh ideas were emerging from Sant'Agata, some good, some a bit strange, but the idea behind the Jalpa was a sound one to begin with.
Lamborghini showed a brightly finished prototype for their final V8 evolution, a light brown metallic bodywork over a brown leather interior, note that the striped upholstery of this prototype would not be available in the final production version, neither would the rear spoiler that was shown on this prototype. The prototype also showed color coded bumpers and brand new, 16 inch wheels ... only the wheels would be retained, the production version of the Jalpa was to receive black bumpers to the front and rear, a black engine cover and similar black finished air intakes just behind the side windows, also early Jalpa would use the taillights from the Silhouette until the 1984 Geneva Auto Show, when a few changes were presented, the black engine cover and side air intakes were now color coded to the rest of the body and the tail lights became circular units.
The dashboard used a new kind of box-shaped instrumentation, on the early production Jalpa a steering wheel similar to the Silhouette's was used, later to be replaced by a larger, more contemporary model featuring a large triangular shaped center, especially the leather rim became thicker which allowed for more comfort while driving.
On the whole the Jalpa may have looked less spectacular than the angular Silhouette, but it was actually very in style with the other super cars of that era, the deep front bumper was nicely integrated, the wheel arch extensions weren't as dramatically shaped as the Silhouette ones and the use of larger, 16 inch flat front wheels was very Eighties too, add to this the 'Targa' style roof popular on both Ferrari 328 and Porsche 911 and you know the Jalpa went head to head with some serious competition.
Contact Lamborghini
Website
|
Facebook
|
Twitter
|
Google+
|
YouTube
|
Pinterest
|
Linkedin
Contact LamboCars
Website
|
Facebook
|
Google+
Sources
:
1988 Lamborghini Jalpa Photo
|
1988 Lamborghini Jalpa Article