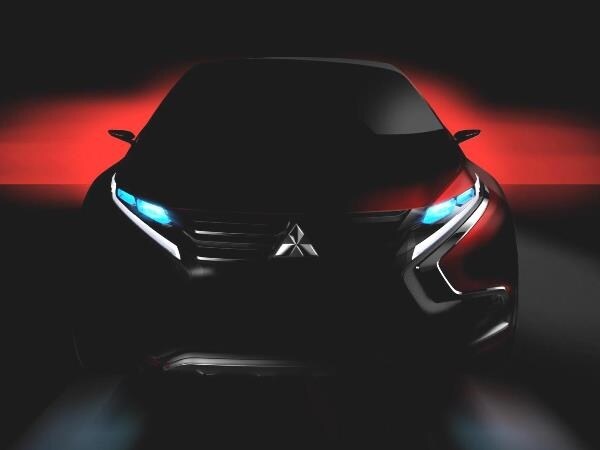 Mitsubishi Plug-in Teased : News
Set to debut at the Geneva Auto Show in March, this still-unnamed concept vehicle will the highlight of the Mitsubishi Motors Corporation stand. Mitsubishi says the sleek crossover SUV reflects a "declaration of intent" for the firm on several different design and technology levels. Visually, this new 5-passenger Mitsu hauler displays exterior styling cues similar to those on the Concept XR-PHEV -- an Outlander Sport-scaled one-off shown last fall in Tokyo. The front end details also recall elements seen on the Outlander PHEV Concept-S that bowed in Paris.
Mitsubishi says this latest exercise represents "a powerful embodiment of its next- generation 2WD plug-in hybrid electric technology." Whether it uses the same 1.1-liter turbocharged MIVAC 4-cylinder engine that was fitted to the XR-PHEV remains to be seen. But the automaker has confirmed its Geneva rising star will feature a high-output electric motor and offer "dynamic handling" to complement its eco-friendly character.
Contact Mitsubishi
Website
|
Facebook
|
Twitter
|
Google+
|
YouTube
Contact Kelley Blue Book
Website
|
Twitter
|
Facebook
|
Flickr
|
YouTube
|
Google+
Sources
:
Mitsubishi Plug-in Photo
|
Mitsubishi Plug-in Article