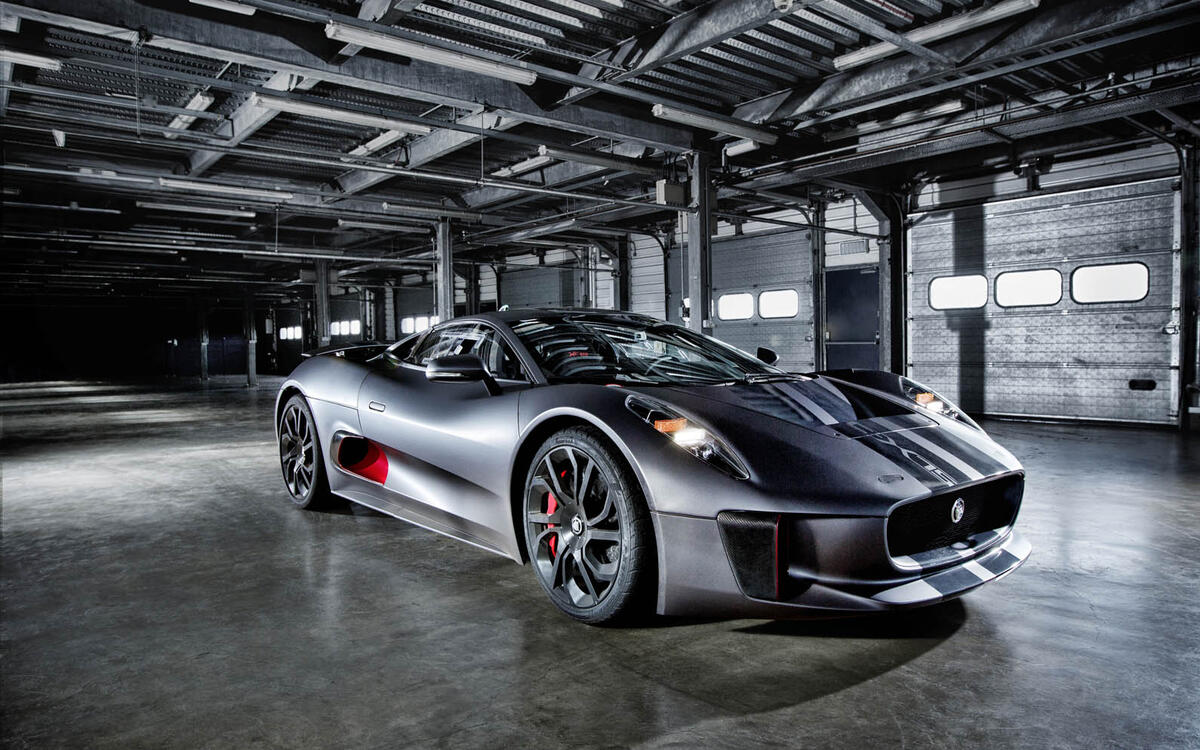 Bond Villain Cars Revealed : News
Jaguar and Land Rover are set to take to the screen in the latest James Bond film, Spectre. The cars that will feature include the Jaguar C-X75S, Land Rover Defender Big Foot and Range Rover Sport SVR. The companies motto is "good to be bad" which is fitting considering that these cars will take residence in the 'baddie' camp of the film.
In the film the Jaguar will use the same supercharged V8 as seen in the F-Type V8 opposed to the original hybrid drive train that the car was launched with. As for the Defender Big Foot, the 37 inch tyres will almost definitely be seen off-road in Spectre accompanied by the Range Rover Sport SVR capable of 543bhp.
This is not the first time we have seen Jaguar and Land Rovers in James Bond movies. If you cast your mind back to Skyfall in the opening scene, agent Eve Moneypenny drives a grey Defender, in Casino Royale Le Chiffre drives an XJ and in Die Another Day, Zao uses that iconic green modified XKR with guns strapped to the back of the boot lid.
Contact Land Rover
Website
|
Facebook
|
Twitter
|
YouTube
|
Flickr
Contact TheSupercarKids
Website
|
Facebook
Sources
:
C-X75 Photo
|
Bond Villain Cars Article