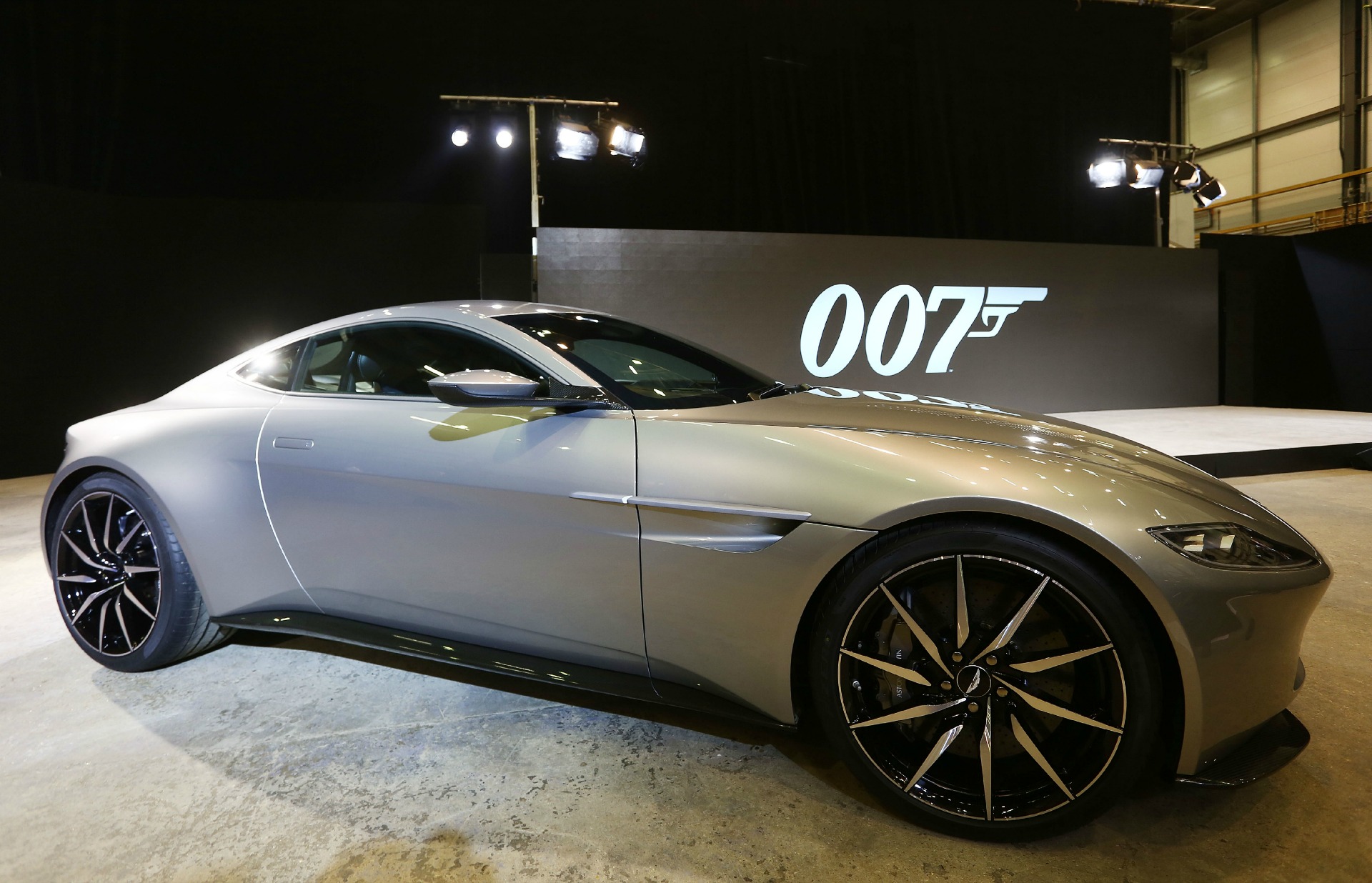 Aston Martin DB10 : Concept Cars
The Aston Martin DB10 Bond car is not all-new, at least beneath the skin. The DB10 is not based on the new platform Aston Martin is developing for future generations of cars. Instead it uses the existing VH (vertical/horizontal) architecture and is powered by a 4.7-liter V8 engine, also used in the V8 Vantage.
As a consequence, the DB10 is fully drivable, with all 10 units to be used in filming the latest installment in the James Bond franchise called "Spectre." Actor Daniel Craig, who plays James Bond, has already tested the car.
But while the DB10's skin doesn't hide anything new, the car's design may preview next-generation models, particularly the upcoming DB9. "The DB10 gives a glimpse to the future design direction for the next generation of Aston Martins," the company said when it unveiled Bond's new car.
However, we may not see a brand new Aston Martin earlier than 2016. The company announced earlier this year it is developing a new architecture but hasn't said when it will debut on a car. The company has an agreement with Mercedes-AMG to buy 4.0-liter turbocharged V8 engines for its new models.
Taking into account that Aston Martin is not doing well financially at the moment, with a pre-tax loss of £25.4 million ($40 million) for 2013, the new models may take a while to develop.
Contact Aston Martin
Website
|
Facebook
|
Twitter
|
Google+
|
YouTube
|
Pinterest
Contact Carscoops
Website
|
Facebook
Sources
:
Aston Martin DB10 Photo
|
Aston Martin DB10 Article