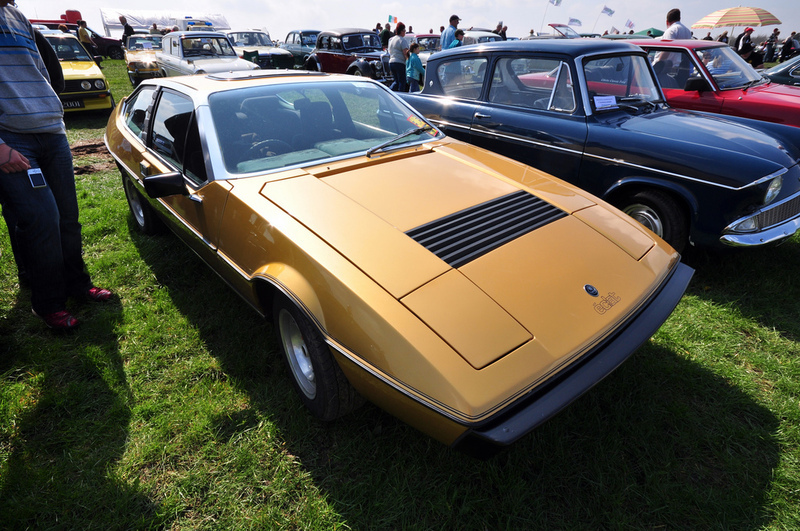 1980 Lotus Eclat : Classic Cars
A beautiful, well preserved example, one of 121 built that year (and one of 1,519 of all versions and years of Eclats built).....63,000 original miles, excellent galvanized chassis, superb fiberglass body with color impregnated into the gel coat...and, thus, in excellent condition. Engine was just fully serviced, new timing belt, carbs cleaned and adjusted, fitted with Luminition optical electronic ignition.
5 speed transmission, inboard rear brakes, new Spax adjustable shocks with adjustable spring perches, new springs, rebuilt front end, new lightweight racing Panasport alloy wheels with 205/55-14 hgh speed Pirellis, fabulously well preserved original black leather interior, perfect original headliner, air conditioning, new stereo/CD with iPod input, halogen headlights, driving lights, really in superb condition.
Work just done by us: serviced and converted a/c system to R134 (works perfectly), new exhaust manifold, make sure the vacuum operated headlights work perfectly, front end rebuilt, four wheel alignment, changed fluids, and installed a new 140 mph speedo (to replace the original silly 85 mph speedo), got the power mirrors working, added a lot of accessories.
These cars are true 'sleepers' in the collector's market. When new, they were very expensive...virtually the same price as a Mercedes SL sports car. BUT with a galvanized chassis and fiberglass body/floor....rusting is not part of the Lotus equation.
The engine is a 2 liter 16v DOHC 907 unit as first installed in Jensen Healeys and then when fully sorted (alas, this sorting process helped kill Jensen), used in the Lotus Elite II, Eclat, Esprit, and (with turbo charger) Turbo Esprit. The twin Stromberg carbs are the same as fitted to late model 4.2 liter E Type Jaguars....ample breathing for a 2 liter engine.
Phenomenal handling, sensational ride (the fast you go, the smoother the ride), comfy cozy four seater (and with adequate room in the back for 5'8" adults) with an amply large trunk, civilized, even power windows and mirrors, heated rear window, power steering, and very easy to service and maintain unlike most of its other exotic car cousins. Remarkably, EVERYTHING works.
As an example of the ease of most maintenance, we rebuilt the front end (was a bit loose) and the parts came to not much more than $150 for ball joints, trunnion rebuild kits, and tie rod ends. Compare those prices to Jaguar, Ferrari, Mercedes, or even Honda and Toyota.
I owned an identical 1980 Eclat 15 years ago and it was one of the best, most reliable, enjoyable GT cars I ever owned. Granted, with 140hp, it is not capable of 0-60 in four seconds or a top speed in excess of 180 mph. But most of the performance figures of modern Supercars are simply for 'bragging rights' and are inconsistent with real world driving.
Twin Webers (or Dell Ortos) and some mild cam timing revision can get a lot more power and torque (with a 2.2 liter crank, high compression pistons, and other work, one online site quotes 200 hp available without turbocharging) but as it is, the car moves along very nicely and is a thrill to drive rapidly.
Even with three passengers aboard.
Contact Lotus
Website
|
Twitter
|
Facebook
|
YouTube
Contact New England Classics
Website
Sources
:
1980 Lotus Eclat Photo
|
1980 Lotus Eclat Article