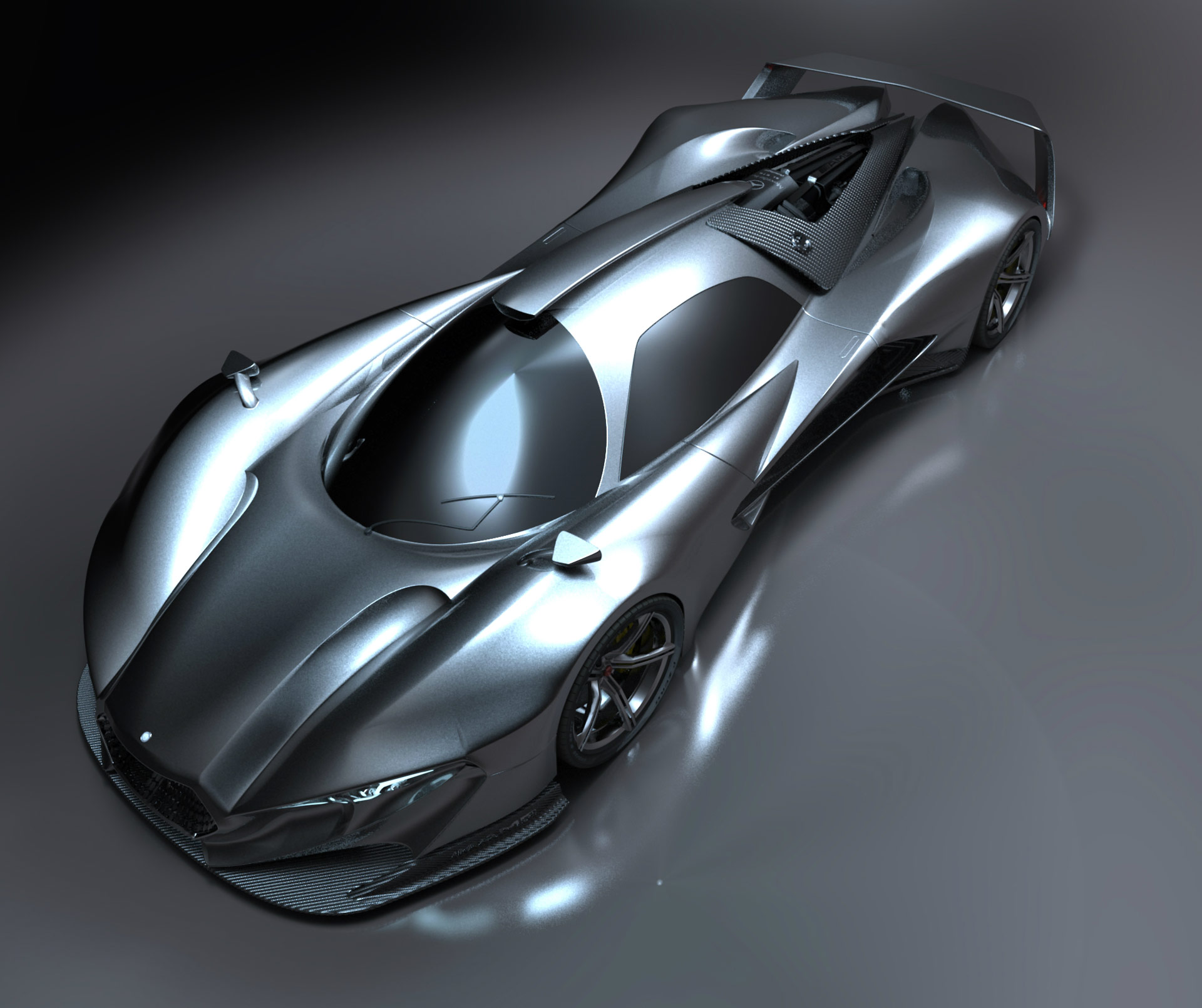 Mercedes-Benz SL GTR : Concept Cars
Despite its name, the Mercedes-SL GTR concept isn't a relation of the SLR, or the SLS, or the SLS GT, or the SLS AMG GT or any other random string of consonants you can think of. It is a completley separate and unique concept which was developed by Mark Hostler – also creator of the super-pointy Lamborghini Ferruccio concept.
The Mercedes-Benz SL GTR concept was inspired by Mercedes-AMG's impressive record in endurance racing, as well as the curvaceous road racers of the '50s and '60s. Although it's just a digital creation, the car is filled with all the latest racing technology and high-performance goodies you can think of.
The Mercedes SL GTR concept features a pure-bred race car chassis, pushrod suspension, carbon ceramic brakes, magnesium wheels, Pirelli P-ZERO racing tires, and a nismo designed 5.5 litre v8 race engine from the Nissan GTR GT1 race car… Yeah that's right, at the heart of this Mercedes is a 690 horsepower Nissan-designed V8 which revs to 9,500 rpm.
It sounds odd, but Mercedes and Nissan have just recently thrashed out a deal to design and manufacture a number of smaller-displacement engines jointly. I suppose it's no great stretch of the imagination to expect that in the coming years they might co-develop some more high-powered units.
The teardrop shape of the Mercedes-Benz SL GTR concept is designed to emulate that of a Le Mans racer. The bodywork is carbon fiber, and it is wrapped around a strong passenger compartment made from the same stuff.
And while the Mercedes-Benz SL GTR concept is clearly about as far removed from reality as Justin Beiber. They do differ in one crucial way. I don't like Justin Beiber.
Contact Mercedes Benz
Website
|
Facebook
|
Twitter
|
Google+
|
YouTube
Contact Diseno Art
Website
|
Facebook
|
Twitter
Sources
:
Mercedes-Benz SL GTR Photo
|
Mercedes-Benz SL GTR Article