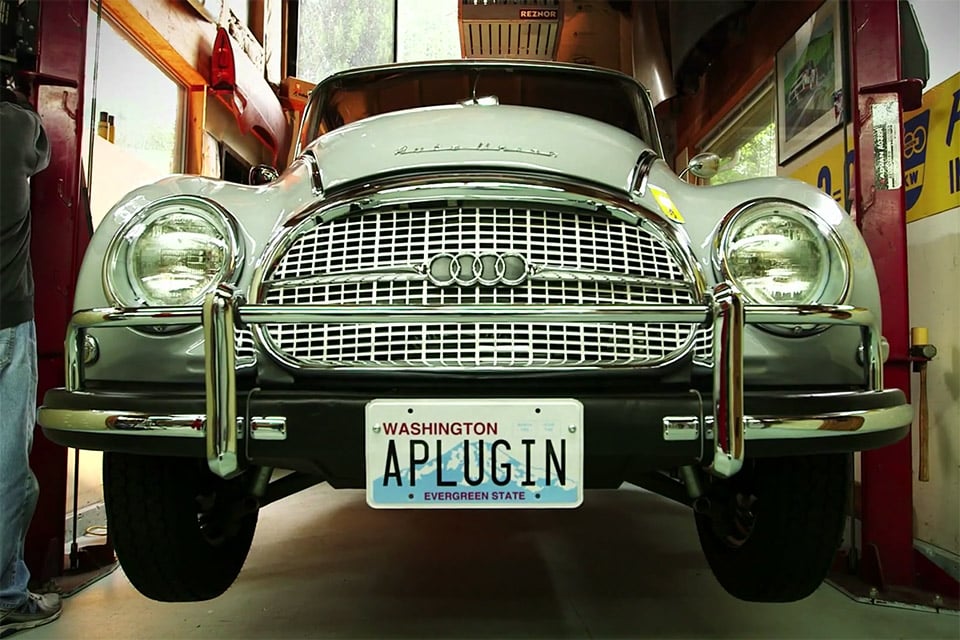 A DKW Becomes Electric : Videos
'I felt that I was able to bring this car back to new", Al from Seattle says about his DKW. He modified the car to an electric vehicle.
Al Swaghammer is a DKW enthusiast. He fell in love with Audi due to the quattro and he's never owned anything else other than Audi/VW vehicles ever since. He currently owns a 1960 DKW 1000S and he's very attached to it. He wanted to bring the 100S back to new so he started this project. Now he's done with the project, he's got himself a beautiful environmentally friendly Audi classic.
Way to go Al! We are very proud to see your beautiful DKW!
Contact QuattroWorld
Website
|
Facebook
|
Twitter
Sources
:
A DKW Becomes Electric Photo
|
A DKW Becomes Electric Article