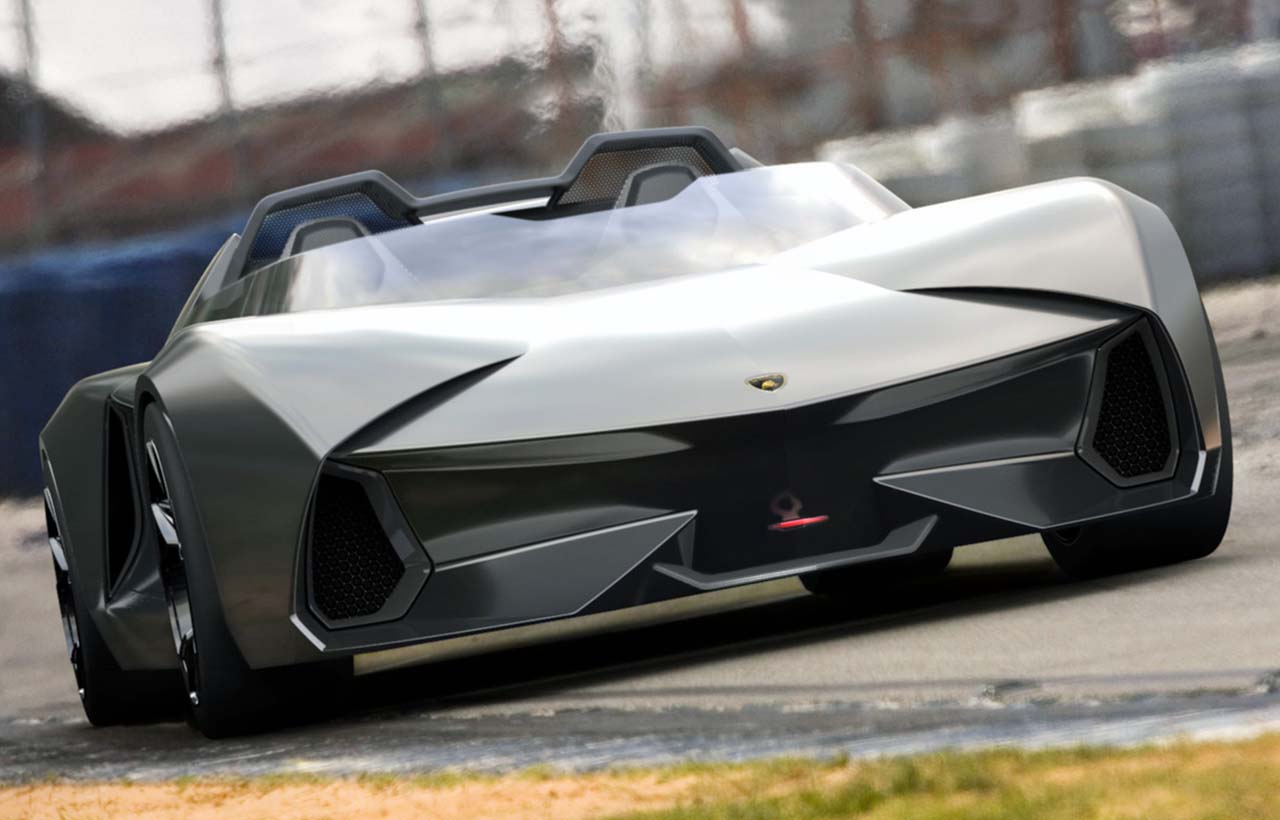 Lamborghini Burlero : Concept Cars
The Lamborghini Burlero is a supercar concept created by the Armenian designer Tigran Lalayan, a graduate of the Masters Transportation and Car Design course at the Scuola Politecnica di Design in Italy. The Lamborghini Burlero concept was designed during his time at the university and developed in collaboration with Lamborghini.
The Lamborghini Burlero concept is designed to be a track-focused vehicle, lightweight and simple in its construction. Tigran's goal for the styling was to create a Lamborghini sports car with what he calls a "slightly softer" appearance. It looks good, but with all those pointy bits, it can hardly be described as soft.
Like almost all Lamborghinis, the Burlero is named after a bull. In this case Burlero refers to a famous fighting bull of the same name who killed the Matador Jose Cubero in the summer of 1985.
Being a track car, complete with tow ring and slick tires, the Lamborghini Burlero concept has no bad weather protection or roof. Only a thin wraparound windscreen protects the occupants from the wind, rain and any unfortunate bugs.
The proposed power source for the Lamborghini Burlero concept is a 100-percent electric drivetrain. Cleverly the concept features what at first looks like a central exhaust, however on closer inspection it's actually a third brake light.
While the Lamborghini Burlero concept is not an official design. It would be great to see a more entry-level Lamborghini with some real track fun potential on offer. The electric drivetrain would probably deter some die-hard fans, but as it's just a concept it's easy enough to imagine how much fun it would be with a regular engine screaming away inches behind the cockpit. Might I also suggest that the rear-wheel-drive layout of the special edition Lamborghini Gallardo LP550-2 Valentino Balboni be used?
Contact Lamborghini
Website
|
Facebook
|
Twitter
|
Google+
|
YouTube
|
Pinterest
|
Linkedin
Contact Diseno-art.com
Website
|
Twitter
Sources
:
Lamborghini Burlero Concept Photo
|
Lamborghini Burlero Concept Article