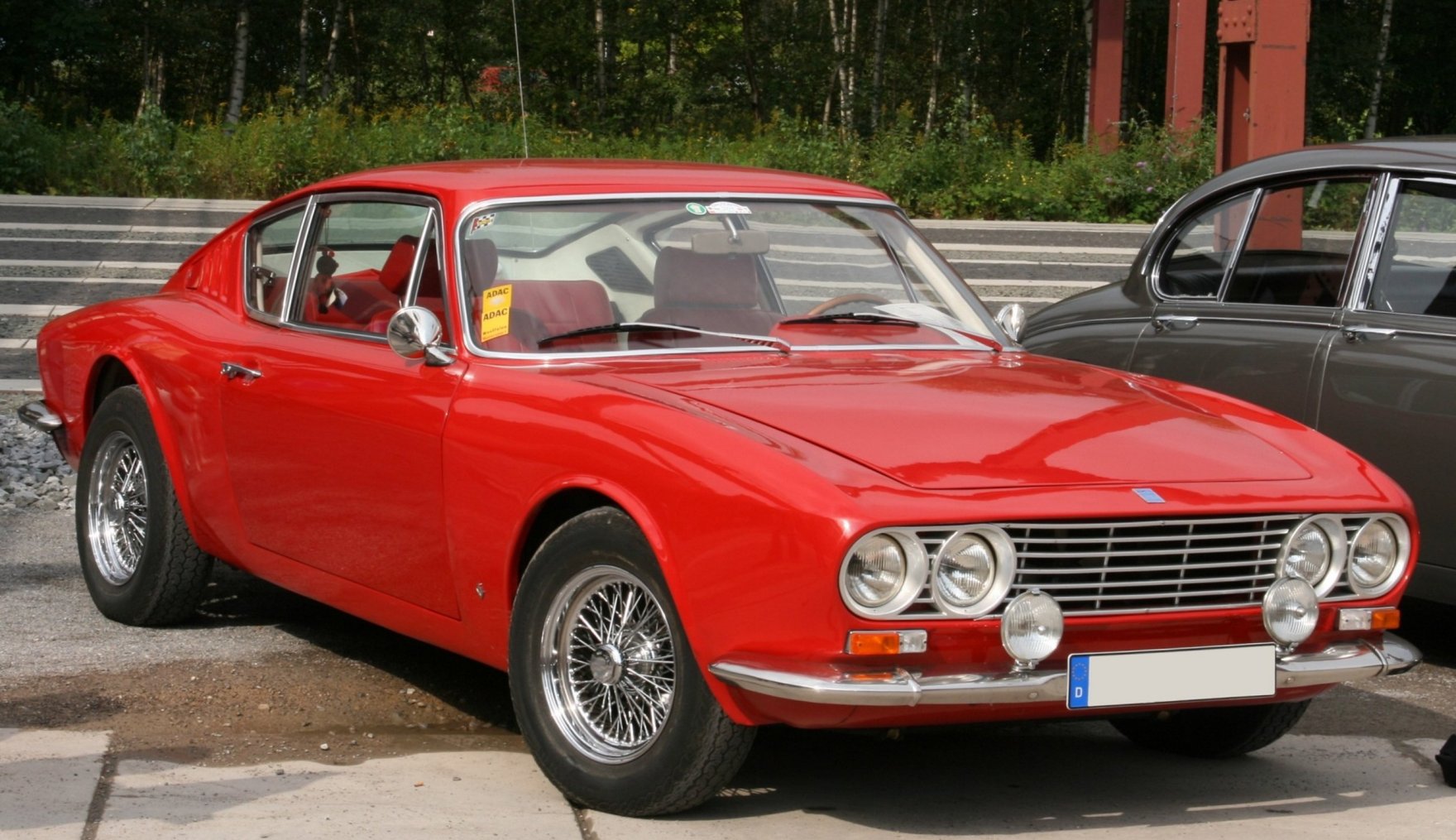 1967 OSI-Ford 20M TS Coupe : Classic Catrs
OSI (Officine Stampaggi Industriali) was established in Turin in 1960 as a body-manufacturing offshoot of the Italian styling house Carrozzeria Ghia, its founders being Ghia president Luigi Segre and Arrigo Olivetti of the Fergat automotive components company. The company began by manufacturing the FIAT 2300 coupé and Innocenti S. Gradually asserting its independence, OSI began producing cars of its own based on Italian and other platforms. The best known and most successful of these was the Ford 20M TS coupé, which was based on Ford Germany's contemporary Taunus and first seen on OSI's stand at the 1966 Geneva Salon. Featuring four-seater coachwork designed by Ghia's director of styling, Sergio Sartorelli, some 2,000-or-so of the 2.3-litre Ford V6-powered coupés were built between 1966 and the end of 1967 when OSI ceased car production.
This example of one of the rarest of Italian sports cars was purchased at auction by the current owner in 2003. At that time it was reported that the car had recently benefited from considerable expenditure to bring it up to scratch including a £5,000 bodywork restoration by Marquis Cars and re-trimming the interior to original specification in red leather and black vinyl. It had been fitted with a reconditioned 2.8-litre V6 from Burton Engines together with a new clutch and stainless steel exhaust system, while the front suspension and brakes had been refurbished also, returning the car to sound mechanical condition. Trips to France had been undertaken in 2000 and 2002, and the OSI had also featured in the November 2002 edition of Classic & Sports Car magazine.
After purchase the OSI was shipped to the current vendor's home in Japan where it was maintained and serviced by J Garage in 2002, 2006 and 2008. In 2010 the car was shipped back to Europe and since then it has been garaged at the owner's holiday home in Italy. Kept maintained but seldom driven, it was brought to the UK in the spring of 2014 and is described as in generally very good condition, ready to use and enjoy. Offered with SORN, V5C registration document and a good history file, 'CMU 927' represents a wonderful opportunity to acquire a rare and exclusive model from one of Italy's foremost styling houses, which thanks to its Ford components should be relatively easy to maintain, unlike other exotica.
Contact Ford
Website
|
Facebook
|
Twitter
|
Flickr
|
YouTube
|
Google+
Contact Bonhams
Website
|
Facebook
|
Twitter
Sources
:
1967 OSI-Ford 20M TS Coupe Photo
|
1967 OSI-Ford 20M TS Coupe Article