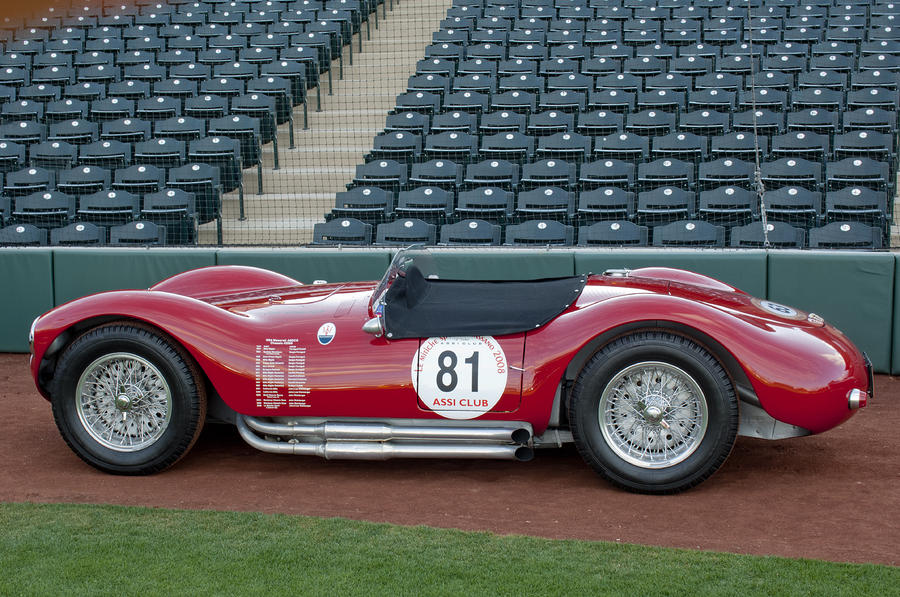 1954 Maserati A6GCS : Classic Cars
Styled by Pininfarina, the A6GCS Berlinetta was one of the prettiest Maseratis and its racing pedigree was only trumped by its flowing lines and taught proportions. Underneath the skin of this car is a race-bred chassis built by Gilco that was intended for events such as the prestigious Mille Miglia.
The A6GCS chassis was a derivative of the A6 Sportscar that was powered by a short-stroke, double ignition, inline-6 that was one of the last units designed by the Maserati brothers before their departure. Developed initially for Forumla 2, the A6 could rev freely up to 7300 rpm and produce 170 bhp.
Stuck in a restricting contract with Ferrari, the Pinin Farina Berlinetta couldn't be sold directly by Maserati. So Rome dealer Giuglielmo Dei acquired six bare chassis and commissioned Pininfarina to complete four cars - no doubt protested by Enzo Ferrari.
One car appeared on the Pinin Farina stand at the 1952 Turin Motor Show and another sister car at the Paris Motor Show. At Rome's 'Concorso Internazionale d'Eleganza,' #2057, a stunning two-tone coupe with an extra low roof line, took the top prize.
While the achievements of the A6GCS Coupe in motor sports were minimal, their beautiful styling was exciting enough. In 1996, one of the cars, chassis 2059, sold for $3.7 million USD.
Of the four chassis, 2056 & 2059 remain largely original while 2057 & 2060 were rebodied as spyders. The spare bodies were placed on two more cars, so six original Pinin Farina Coupes existed although never at the same time.
Contact Maserati
Website
|
Facebook
|
Twitter
|
YouTube
Contact SuperCars.Net
Website
|
Facebook
|
YouTube
Sources
:
1954 Maserati A6GCS Photo
|
1954 Maserati A6GCS Article