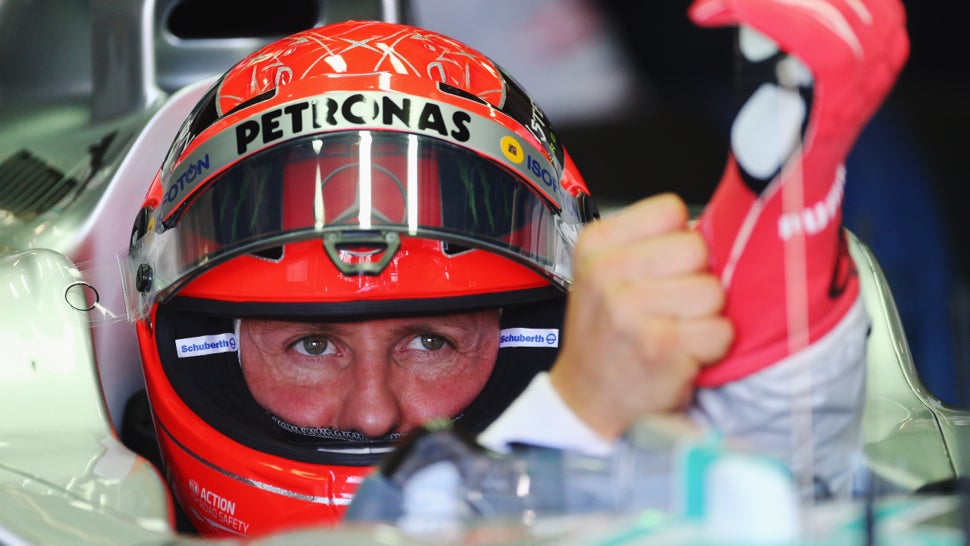 Michael Schumacher Breathes On His Own : News
Michael Schumacher's management have refuted reports in an Italian newspaper that the former Formula One racer is breathing independently for the first time since his fatal skiing accident on December 29.
In a state of induced coma in hospital in the French town of Grenoble, Schumacher's condition has not seen any improvement over the last few weeks. Fans though saw a glimmer of hope when Italian newspaper Gazzetta dello Sports reported that the 45-year-old was 'recovering without respiratory assistance'. Schumacher's management though have said that the report - which was without any official confirmation - should be considered invalid. "The situation has not changed. Any medical information published which is not confirmed by the team of doctors treating Michael or his management has to be considered as not valid." (Key events since Schumacher's ski accident)
Schumacher has been in a 'wake-up phase' since January 30 when doctors reduced his sedation. Several unconfirmed reports though have surrounded his condition including one that suggested that doctors have given up on trying to revive him. (Only a miracle can save Schumi)
The legendary racer suffered a serious head injury when he crashed while skiing with his son and friends in the French Alpine ski resort of Meribel. Schumacher slammed his head during a fall in a boulder-strewn section and the impact broke even his protective helmet into two pieces. The extent of the injury is such that medical experts around the world have said that chances of the seven-time F1 champion making a full recovery are less because of his lengthy state of being in an induced coma.
Contact Michael Schumacher
Website
|
Facebook
|
Twitter
Contact NDTV Sports
Website
|
Facebook
|
Twitter
Sources
:
Michael Schumacher Breathes On His Own Photo
|
Michael Schumacher Breathes On His Own Article