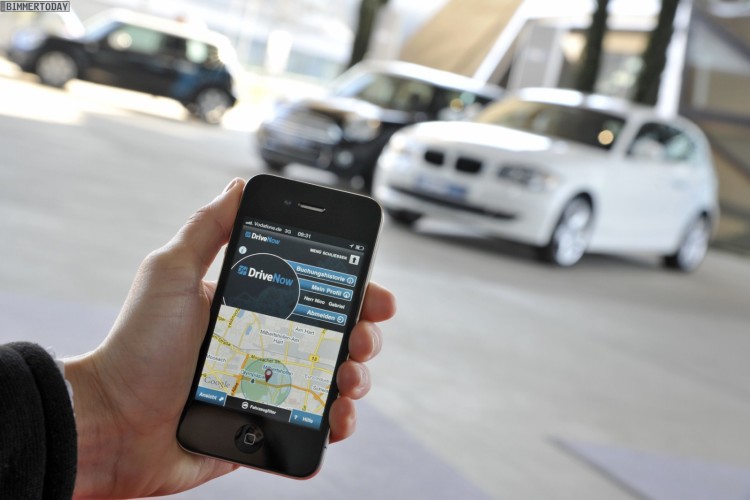 BMW Considers Adding 25 Cities to Car-Sharing Program : News
Bayerische Motoren Werke AG (BMW), the world's biggest maker of luxury autos, plans to expand its car-sharing program to as many as 25 new cities to lure younger customers in Europe and the U.S.
The Munich-based company is looking to add the DriveNow short-term rental business in 10 to 15 locations in Europe and another 10 in the U.S., said Peter Schwarzenbauer, the board member responsible for the program.
"It offers very good opportunities for us to attract new customers," Schwarzenbauer said in an interview at the Geneva auto show late yesterday. DriveNow, which uses Mini vehicles and BMW 1-Series compacts, currently has about 240,000 users.
BMW operates DriveNow in cooperation with German car-rental company Sixt SE (SIX2) in Berlin, Hamburg, Cologne, Munich, Dusseldorf and San Francisco. BMW is banking on the program to hook young consumers on the automaker before they consider purchasing a vehicle as they grow older and have families.
DriveNow allows customers to rent vehicles by the minute and use the cars for point-to-point destinations, leaving them parked on city streets when they're finished. The program's main competitor is the Car2Go service from Stuttgart, Germany-based Daimler AG (DAI) that offers Smart-brand two-seat autos by the minute in two dozen cities. Car2Go said today that it's adding Rome to its network in mid-March with a fleet of 300 cars.
Contact BMW
Website
|
Twitter
|
Facebook
|
YouTube
|
Instagram
|
Google+
Contact Bloomberg Businessweek
Website
|
Facebook
|
Twitter
|
Tumblr
|
LinkedIn
Sources
:
BMW Considers Adding 25 Cities To Car-Sharing Program Photo
|
BMW Considers Adding 25 Cities To Car-Sharing Program Article