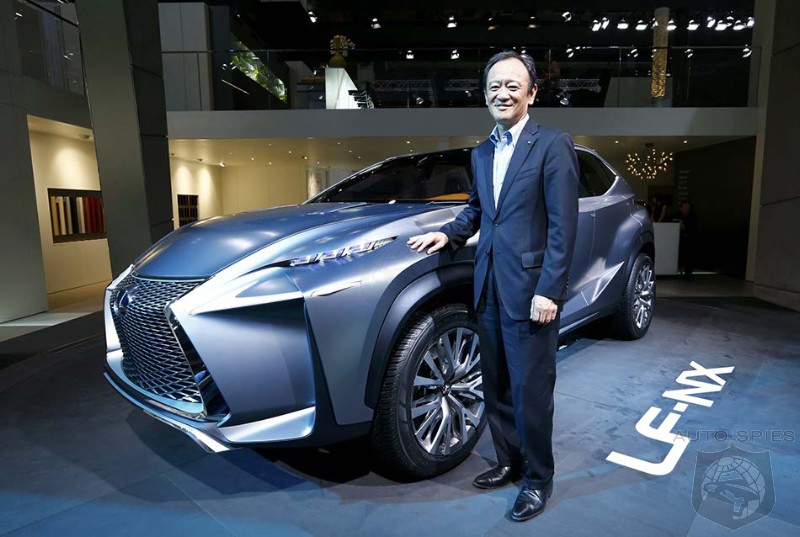 Fukuichi To Head Lexus : News
Very unusual for a rather traditional Japanese company, Toyota has decided to make an interesting management change – its global design chief, Tokuo Fukuichi, will also head the entire Lexus brand and have a seat in the supervisory board.
While holding on to its current position of leader of the global design group – having in his care the Toyota, Lexus and Scion brands, the company announced Fukuichi would become president of Lexus International – a first for the company. He will take over at Lexus starting April 1, while his appointment in the board would pend approval at a general shareholders' meeting, usually taking place somewhere in June.
Kiyotaka Ise, which currently holds the position at Lexus would vacate his board seat as he was relegated to chief officer of the company's R&D group. Just like his successor, he would assume multiple duties, as he will also be overseeing the company's materials engineering, fuel cell development and sports vehicle management.
The move to elevate a design chief to an executive management role emphasizes President Akio Toyoda' recent years refocus on the design – long held as the Achille's heal to the Japanese company.
Contact Lexus
Website
|
Facebook
|
Twitter
|
Google+
|
YouTube
Contact Toyota
Website
|
Twitter
|
Facebook
|
YouTube
|
Google+
Contact Inautonews.com
Website
|
Facebook
|
Twitter
|
Google+
|
YouTube
Sources
:
Fukuichi To Head Lexus Photo
|
Fukuichi To Head Lexus Article