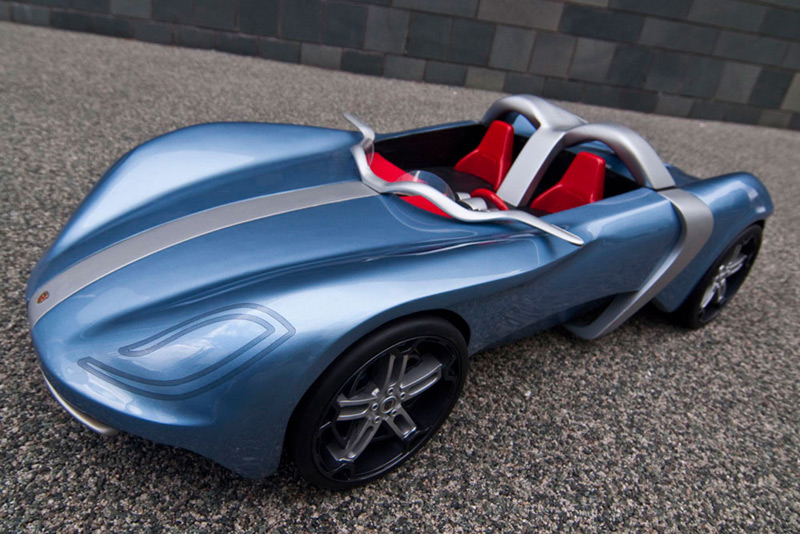 Porsche Sebring Spyder : Concept Cars
The Porsche Sebring Spyder in an unofficial concept which was developed by the German designer Marcus Classen - a 2010 graduate of the Transportation Design course at Northumbria University, Newcastle, England.
The Porsche Sebring Spyder is a lightweight minimalist roadster which features numerous design elements inspired by past Porsche models. The Sebring Spyder's main styling influence comes from the Porsche 718 W-RS Spyder. But there's also some input from other Porsche vehicles, including the Speedster, 356, GT1 and Panamericano concept.
The Porsche Sebring Spyder is a strict two seater, and there is no weather protection for the occupants aside from two very small windshields. Thankfully however there is considerable roll over protection in the form of a prominent rollbar which is incorporated into the vehicle's one-piece chassis.
The Porsche Sebring Spyder's chassis is visible throughout much of the car. It can be seen not only in the aforementioned rollbar, but also down the length of the hood - where it effectively splits the car down the middle, and down the sides of the car where it wraps around and under the bodywork.
For the Porsche Sebring Spyder, the designer has envisaged a fully electric drivetrain which features two motors driving the rear wheels, and a centrally mounted battery pack which helps keep the car nicely balanced.
Contact Porsche
Website
|
Twitter
|
Facebook
|
YouTube
|
Flickr
|
Pinterest
|
Google+
Contact Diseno-art.com
Website
|
Twitter
Sources
:
Porsche Sebring Spyder Concept Photo
|
Porsche Sebring Spyder Concept Article